MicroSIP is an open source portable SIP softphone based on PJSIP stack for Windows OS. It allows you to do high-quality VoIP calls via open SIP protocol.
Quick Guide: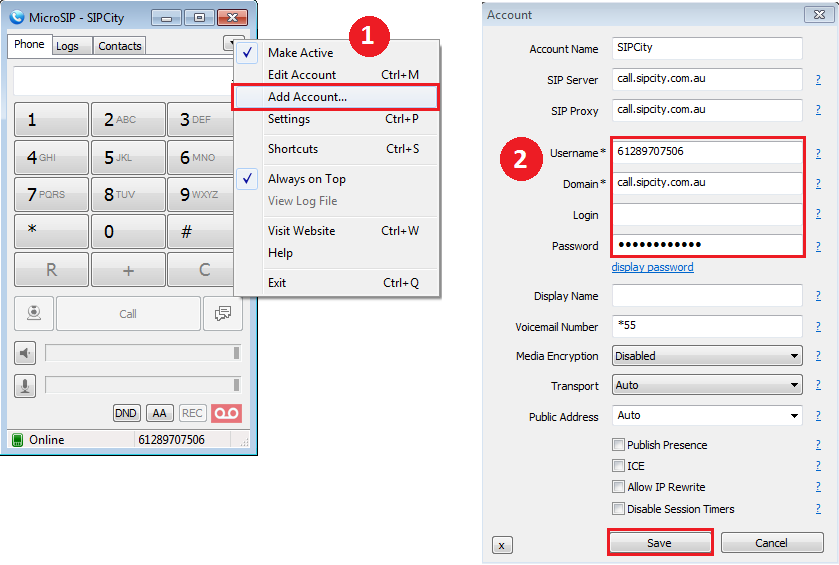 Fixing the Settings
Click on the menu button and choose Settings or simply Ctrl + P.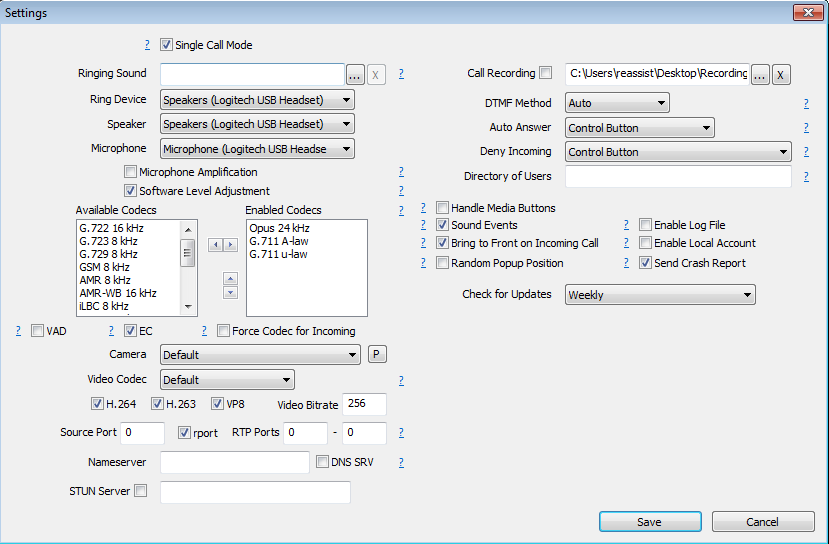 Achieving Best Voice Quality
Voice quality depends on the audio codec that was selected in negotiation for the current call session.
Codecs by quality
High quality: Opus 24kHz; Speex 16kHz; Speex 32kHz; SILK 16 kHz; SILK 24kHz; G.722 16kHz
Medium quality: SILK 12kHz; G.711 8kHz (PCMU and PCMA); AMR-WB 16kHz
Enhanced quality: AMR 8kHz; iLBC 8kHz
Low quality: GSM 8kHz; G.723 8kHz; G.729 8kHz; Speex 8kHz; SILK 8kHz; GSM 8kHz