There are 2 ways in which you can see your call data records and call history summary.

1. Summary of calls

To access Summary of Calls, just go to
Billing > Summary of calls
Here you'll be able to see the call records separated by service type, billing group, or call date.
You can download the call summary by clicking on Export CSV.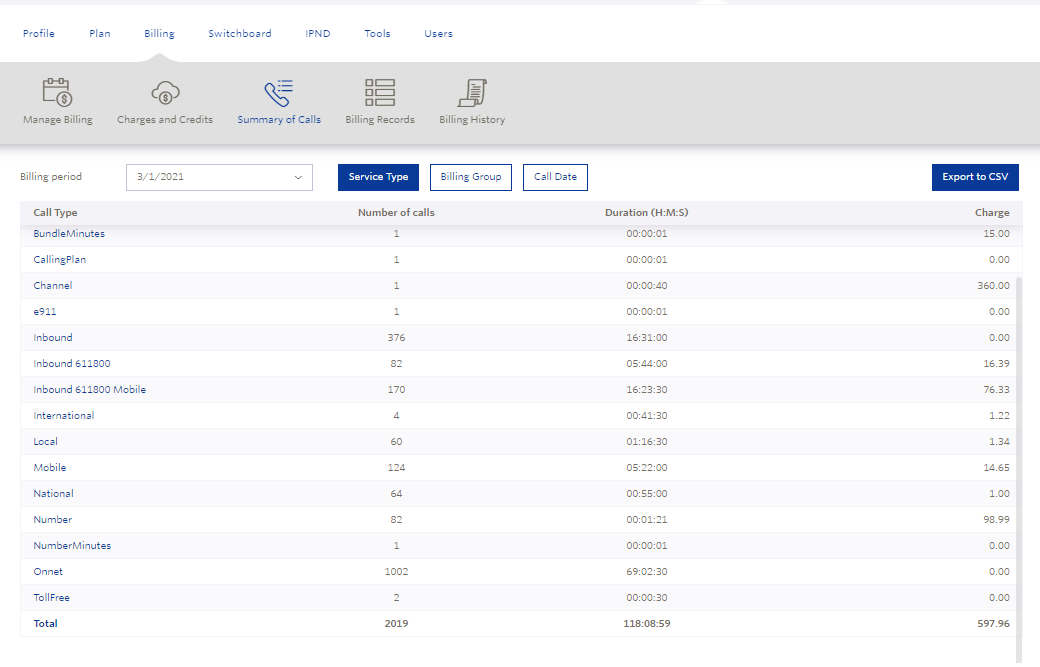 2. Billing Records

To access the Billing records, just go to
Billing > Billing Records.
Here you will be able to see all calls made within a certain period of time which you can choose in the filter.
There are several other options available for you to filter your search as well, as you can see in the picture below:
Here you also can download the list of calls, just click on Export to and chose your file option.
If you have enabled the option to record your calls, all recordings will show here for you to download them, this is located on the cloud/download icon on the right.

On both these pages, you will also be able to see all charges and where they are applied to. This is under the column "Charge".